Why every woman needs a black dress
Every woman needs a black dress as a staple in her wardrobe.  It can be utilized during the day for work, evening wear for play and during somber times such as a funeral.  Let's look at the different reasons for wearing a black dress.
Work:
Black dress, paired with a jacket (gold, red or black pin striped),
Match shoes with the color of the jacket, sensible pair remember you are working
Black purse
Accessorize with gold or black jewelry
Play:
Black dress
Stiletto shoes, but chose a funky color to express your personality (gold, green, purple or mixture of colors)
Scarf that you can wrap around your waist or shoulders.
Clutch purse to match dress or shoe color
Accessorize with really fun pieces of earrings, necklace and bracelets (chose colorful pieces)
A black dress is versatile and can be utilized in many different times to express your feelings or situation that you are in. Such as a funeral:  match the dress with a black hat with veil, black pumps, small black purse and maybe a string of pearls or simple gold or silver necklace.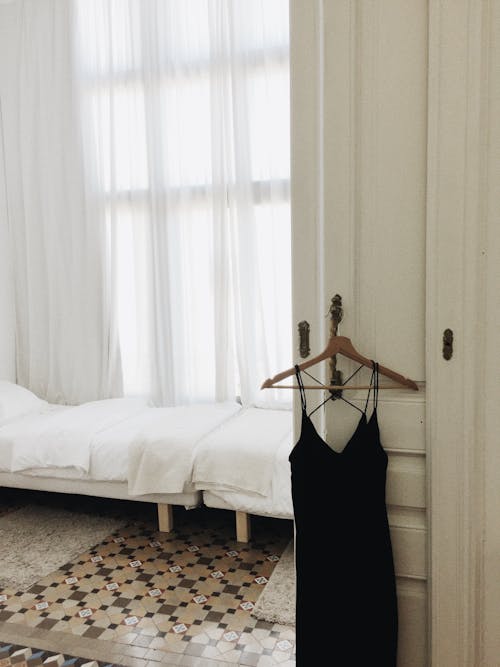 Now remember you can start your day with the your  black dress, suit jacket of your choice and accessorize as you see fit.  At 6pm, take off the jacket, replace the sensible black pumps with the stilettos, wrap your scarf around your waist or shoulders.  Oh I forgot you have to change your hair with all of this, it is so important to change your hair to reflect the time of day.  Maybe you wear it in a bun or swept up for a conservative look during the day.  At night you let your hair down figuratively and literally speaking.  Ladies again chose the style that suits your personally for the vixen on the town.