Second wedding, what should I wear?
Second weddings, second chances!
Second weddings are the opportunity to do what you didn't do at the first wedding.  So if you got married at a Justice of the Peace and did not wear a traditional white dress, second time around allows you the chance to do that.  Second weddings brides and grooms should not feel pressured to do what anyone else wants them to do.
If you marry young the parents still normally pay for the wedding.  However more and more people are marrying later in their 30-40's.  Second weddings allow for the bride to look at colors as an option.  Second time around the bride should be creative and do the things that she was not able to do the first time.  Beautiful bold colors should be utilized to reflect your personality and style sense.  Take the leap and go for aqua, red or blush.  I love to see brides go outside the box and be their true self.
Americans typically pick the traditional white dress, but in many other countries; the bride dress is a bold combination of colors.  Even body make up accents the arms and hands in some cultures.   Weddings are a wonderful and beautiful affair.  Even if you decide to go with the traditional look, try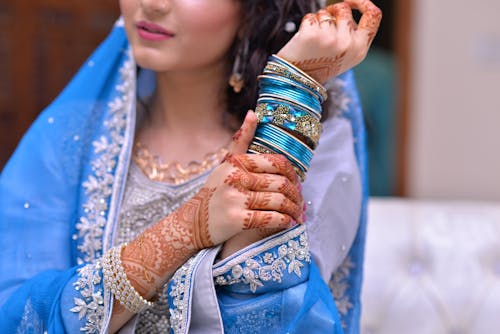 maybe a short white dress or midi length would work as well.  This way you can wear the wedding dress on your anniversary each year.  My sister got married for the first time in her 50's and three years later she has worn her wedding dress each year to celebrate her anniversary.  It is just a simple white  dress knee length.  I have to tell you that she drove me crazy just looking for the right dress to wear.  Even though it was not the traditional dress from a bridal salon, she spent a lot of time choosing the right dress for her.  She drug me out for two days and every time I said that I liked a dress; she found something wrong with it.  She finally went out and shopping alone and just sent me photos of the dress.